May 18, 2021
Prishtina Public Archipelago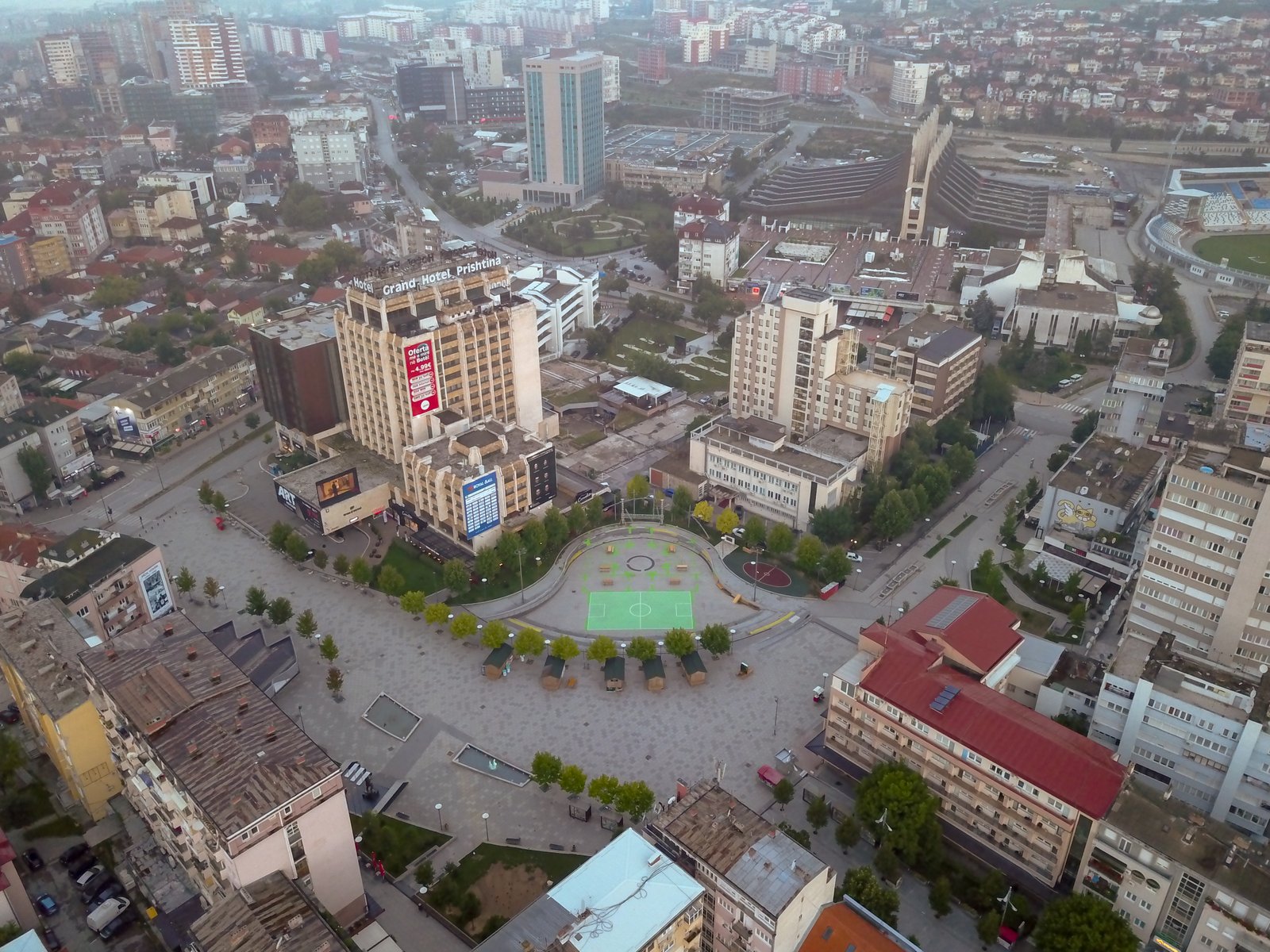 Text by Bekim Ramku
The "Prishtina Public Archipelago" study is looking at a group of spaces in the center of the city that were constructed during the socialist Yugoslavia for public use, mainly during the 1970's and 80's. Shortly after these structures where constructed, Kosovo went through two decades of great political change that also effected the way publicness was perceived and produced, more specifically no public space was produced in the city since the late 1980's.
These events also had an effect on those once social condensers. During the 90s these spaces were banned for the local Albanian population and after the 99 war ended, they went through a process of squatting and aggressive privatization, all of this managed by one of the most corrupt post war enterprises, the Kosovo Privatization Agency.
But this ambiguity of ownership made these spaces even more diverse than they previously were, once a space that was used as a print house is now used by newspapers, tv stations, restaurants, bars and clubs; while Grand Hotel similarly now houses bars, restaurants, offices, clubs, a gym and a mosque.
This study in particular looks at recent, mainly cultural initiatives that are trying to save as much space as possible and return it to the public. The study goes beyond the audio-visual documentation of those spaces and initiatives and tries to imagine how these spaces can become a permanent public archipelago and serve as an example for similar cases in the region or around the globe.
Prishtina Public Archipelago is part of the Co-Habitats section of the main exhibition at the 2021 Architecture Exhibition of La Biennale di Venezia curated by Hashim Sarkis. The installation is located at the Venice Arsenale.
*The full text will be published at the La Biennale di Venezia 17th Architecture Exhibition catalogue, the Co-Habitats book published by the MIT Press as well as the Prishtina Public Archipelago book.